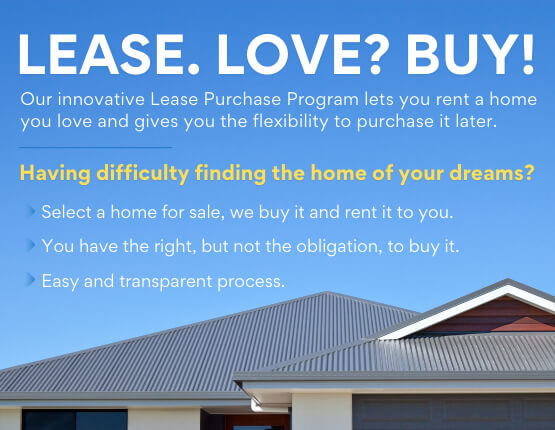 Minimum Requirements
We are pleased to offer the Lease with a Right to Purchase Program. – Powered by Home Partners of America
Please review the following information and prompts to ensure the program is right for you. To be eligible for Lease with a Right to Purchase program, applicants must have a minimum credit score of 580. Please answer the following questions to see if you qualify for the program.
Does your household make a minimum gross income of $40,000 per year?
Does any household member have an open or unsatisfied Chapter 7 bankruptcy?
Has any household member had a felony conviction within the last 6 years?
Find Your New Home Today!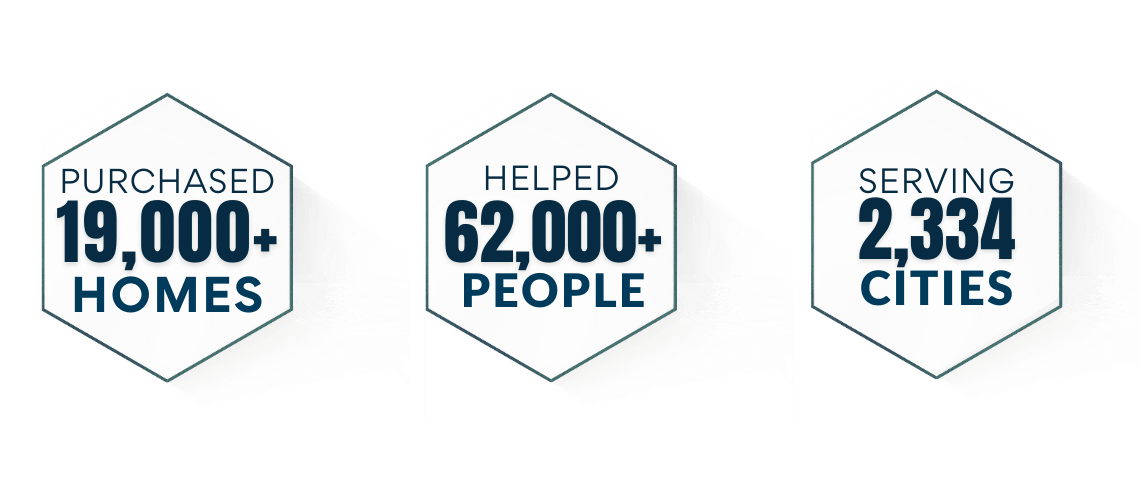 Frequently Asked Questions
What is the Lease with a Right to Purchase Program?

Our Lease with a Right to Purchase Program (the "RTP Program") allows approved applicants to find a home listed for sale and rent it. You can lease the home for up to three to five years, depending on the state, and you may purchase the home from us at any time at a predetermined price in accordance with the Right to Purchase agreement.

Who is eligible for the RTP Program?

We have certain minimum criteria for our program. Your household must have an annual income of $40,000. You must have stable employment. We cannot accept you into our program if you or anyone in your household has a history of eviction or a pending bankruptcy. Everyone in your household will be subject to a criminal background check.

How do I apply to the RTP Program?

Every member of your household who is 18 years of age or older must complete the Pre-Qualification Application and the Full Application. The Full Application requires certain information, including residence and employment history, for each member of the household. You also must provide income verification for each member of the household whose income is to be considered in determining the rent approval amount in order for your application to be considered complete. If you are moving from a different state or starting a new job, we will need confirmation of your new job and income. We take several factors into consideration when reviewing an application, which include household income, rent-to-income, and debt-to-income ratios, rental and housing history, employment history, criminal history, and FICO® scores.
We will usually make a decision on your application within 1 to 3 business days of receiving all required information.

How much does it cost to participate in the RTP Program?

We have a one-time Application Fee between $75-$99 per household that must be paid online as part of the application process. This Application Fee covers all applicants in the household and is nonrefundable.
Please note: in California, the Application Fee is $45 if there is only one applicant in the household.

1660 MN-100 S Saint Louis Park, MN 55416, Minneapolis – St.Paul, MN 55416
Home Partners Lease Purchase Program is offered and administered by Home Partners of America, Inc. Resident and property must meet eligibility criteria, which is subject to change. The Program is not affiliated with any real estate professional. Resident must qualify for a mortgage from a third party lender or pay the purchase price in cash to exercise the right to purchase a home. Home Partners is not a mortgage company, does not provide financing for a resident to purchase a home, and cannot guarantee that a resident will be able to obtain a mortgage loan. C2021 Home Partners of America, Inc. All rights reserved. HOME PARTNERS, HOME PARTNERS OF AMERICA, A NEW PATH TO HOMEOWNERSHIP and the Home Partners of America logo are Reg. U.S. Pat. & Tm. Off. and owned by Home Partners of America LLC. Home Partners of America, Inc., 120 S Riverside Plaza, Suite 2000, Chicago, IL 60606, 1-877-234-5155